Making Of "City Lade Tango"

I have recently done some work for Headspin Advertising and City Lade. The results are displayed in various media, and the idea was to have a similar profile for the different images. Here is a short explanation of the process.
In one picture, local tango dancers were models, wearing beautiful outfits for the occation. Of course, working in a small studio can be challenging when trying to get an authentic look, but they did a great job!
The final image of them (without the advertising profile):
Not surprising, this is a composite…I went to a neighborhood not far from the mall (City Lade) and got some okay exposures, for making an HDR background.
These were completed in Photomatix Pro, and then in Adobe Bridge and Photoshop.
The studio shot was set up with three lights, to get some edgy light.
Having selected the photo of the dancers, this was processed next.
The above adjustments were applied, before finishing off in Photoshop, cut out and finally blended and adjusted. I added a sky for a little drama, and weak sun. Because the idea was to create a sense of winter, light snow had to be added as well… Time consuming process, also because this might be viewed quite large (huge posters), and thus has to be close to perfect!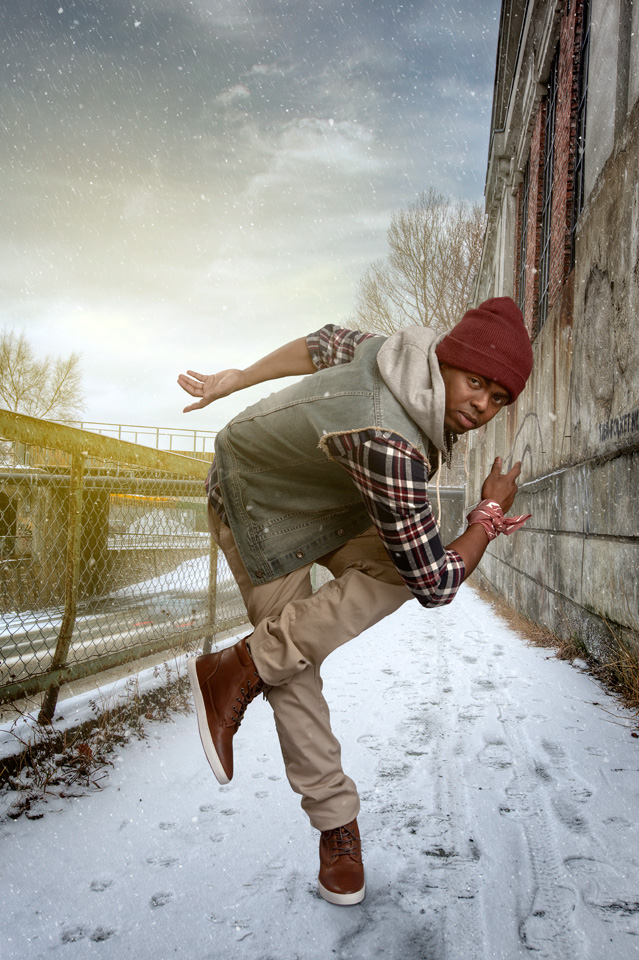 Previous post Making of "City Lade – QALIFA"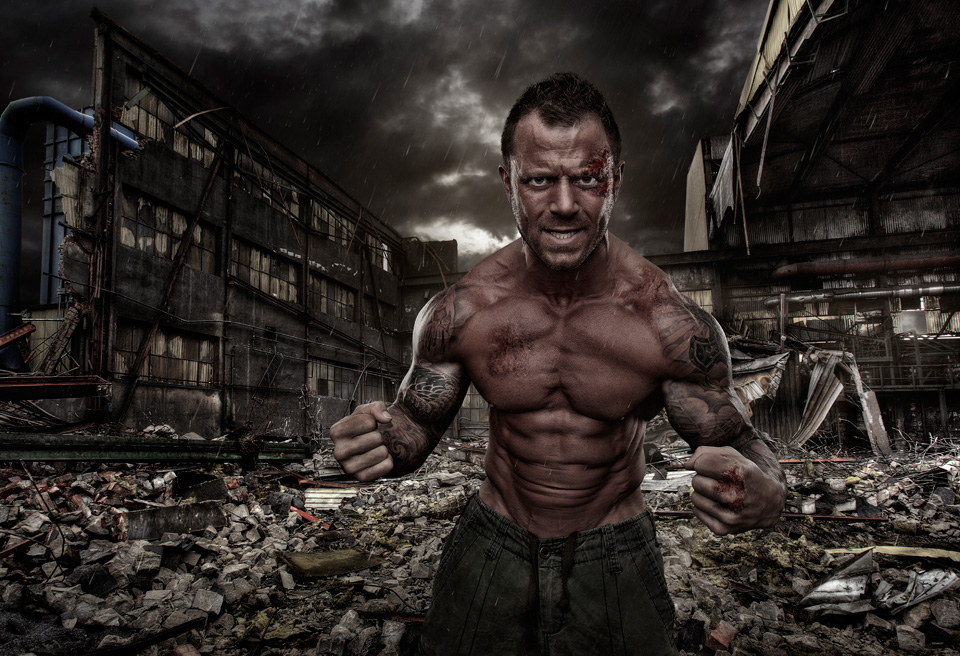 Next post FEP Award 2015