I guess this photo has been presented enough, having won 3rd place in Colorawards and bronze in the National Competition in Norway (NFF), but I wanted to give you the story behind the photo
16In the corpus cavernosum, a gaseous neurotransmitter, nitricGrading of How to get viagra.
.
The photo

Location
Hotel room at Clarion Collection Hotel Grand Olav, Trondheim. Not a lot of space, but I liked the material on one of these walls.
Date
January 26th 2011
The gear
Canon 5D mark II
Canon 24-70mm f/2.8 USM
Elinchrom BX/RI 500 x 2 with softboxes
How I got the shot
Stylist Nina Tårnes had a birdcage, and wanted it put to good use. I really had not planned very much, except the fact that I wanted to create something bright and simple. She spent some time preparing the model (Stine G.), and first we tried blond hair
. This wig fit the "idea" much better, and the model tried her best to stabilize the cage, make different grimaces and expressions, and at the same time keep eyes and mouth within the door of the cage. Not easy being a model here, I can tell you that!!
The tricky part for me was keeping her face clean of shadows from the cage…and having the space to capture her against that tiny backgroundMy chosen exposure looked like this:
Post processing
Naturally, I started out treating the RAW file with different adjustments in color and contrast, and was focusing on making her skin brighter.
After converting the RAW file, I continued working on color adjustments, and also had to do some work on the uneven wall. The wall…I do not know how much time I spent on this wall, trying to even out the differences on each side…
At some point I visualized a bird in this, of course because of the birdcage. I did find a stock image I could use, and added motion blur to create the illusion of flight.
Countless layers and "tries and faults" later I declared Escape finished
Fotograf John Andre Aasen // www.phokus.no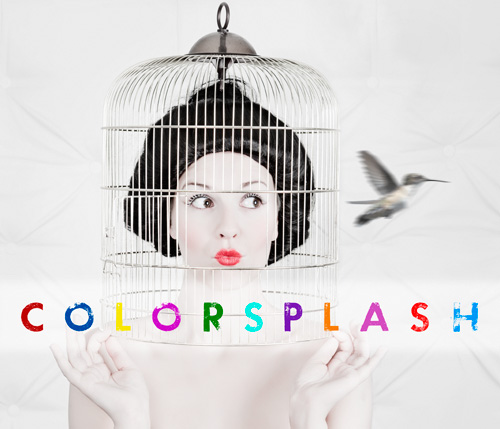 Previous post Skodje workshop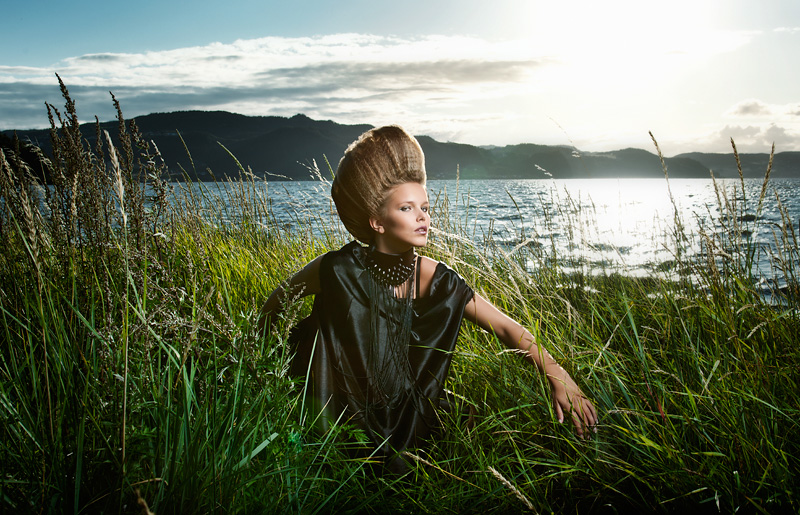 Next post the crow project